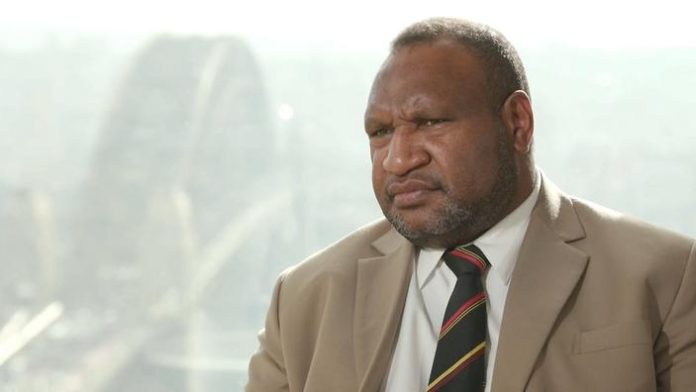 The Papua New Guinea Government and Cabinet will continue to operate up until the return of writs scheduled for 29 July, says Prime Minister James Marape.
"The government and (Cabinet) ministers will continue to remain in office but will work more administratively," he said.
Daulo MP Pogio Ghate and Sohe MP Henry Amuli were sworn in Tuesday as cabinet ministers to fill vacant positions after the death of Goilala MP William Samb and the departure of Chuave MP Wera Mori.
"We had to fill in the vacancies and ensue that the cabinet is intact as the country goes into elections," Marape said.
He said government departments would continue to operate.
In response, Ialibu-Pangia MP Peter O'Neill said "if Marape has any self-respect left, he should know that he is now in a caretaker arrangement and no organisation will do business with him."
"The practice of a Westminster government has always been to respect the rule of law and to behave according to precedence," O'Neill said.
"Marape and his team continue to abuse and rewrite standard practice and corrupt the government processes to remain in power outside a parliamentary term.
"The only reason he proposes to remain is to write more cheques for false claims, a culture that is now being entrenched in Waigani."
Opposition Leader Belden Namah has warned banks, companies and individuals facilitating transactions that full compliance with the law must be respected.
Ghate is the new Minister for Environment, Conservation and Climate Change and Amuli is the Minister for Commerce and Industry.
Marape said Samb's death had created a vacancy in Cabinet for almost five weeks.
He said the environment and conservation portfolio was left vacant after the decommissioning of Mori.
Meanwhile, Police will stop providing close protection services for MPs from next Thursday after the writs for this year's general election are issued, a senior officer says.
Deputy Police Commissioner Operations Anton Billie told The National that notices had already been issued to all police officers currently providing protections to MPs to return to their units, directorates and commanding officers from next Thursday.
"After 28 April, all (MPs) will be ordinary citizens and will therefore not be given (protection)," he said.
"I call on all candidates to respect the system and not to engage policemen and women for (personal) security (services).
"They include (election-related) escort services.
"No policemen or women, guns or police cars will be used for candidates including the sitting MPs after the writs are issued."
He warned that any officer caught working with candidates would face disciplinary action.
He urged officers to remain neutral and to ensure a safe and secure elections.
"I also call on the people to respect security personnel who will be deployed to various parts of the country to deliver a safe a secure election where we all can exercise our democratic right to (elect) new leaders," he said.
SOURCE: THE NATIONAL/PACNEWS