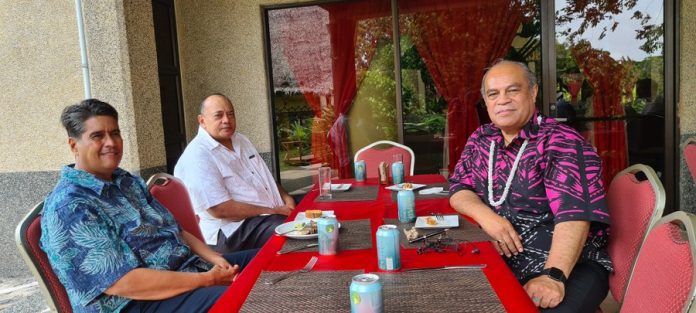 Global leaders need to realise the harmful impact their lack of climate action is having on the Pacific region, New Zealand's Minister for Pacific Peoples and Associate Minister of Foreign Affairs Aupito William Sio says.
Aupito is attending the Ocean Conference in Palau this week and says he hopes to demonstrate Pacific leadership on ocean conservation.
The two-day conference, which is being co-hosted by Palau and the U.S, starts on Thursday 13 April.
Aupito William Sio said it is an opportunity for participating countries to strengthen their commitments to ocean conservation and to commit to lowering their carbon emissions.
"Collectively, we're all working to saving the planet, towards that 1.5-degree goal," he said.
"The 1.5-degree goal is a goal that the Pacific region identified right in the Paris Agreement in 2016 and I was so pleased that to see that the IPCC's recent report profiling how important it is how we achieve that 1.5-degree goal.2
Aupito said leaders from 'wealthy nations' had a moral obligation to saving the planet given their economies contribute the most to global warming.
"The Pacific and small island developing states, you know, we've been harmed – we're not the cause of what's occurring here," he said.
"We're the victims in that whole climate change debate and yet we've never demanded compensation of any form, we've never asked for compensation for their colonial wreckage of the past,2Aupito said.
"What we're asking is that they stand united with us to ensure they protect our rights to self-determination, our right to live in our own island nations. They can make a huge difference in achieving the 1.5-degree goal if they act and act quickly," he said.
SOURCE: RNZ PACIFIC/PACNEWS