Chinese investment, workers and diplomatic tentacles are surging across the Pacific region. The United States and its friends – including New Zealand – are rushing to keep that growth in check.
National Correspondent Lucy Cramer explains the players and their tactics in the first of a new five-part series, Pawns of the Pacific.
When Digicel, a telecommunications company that operates in developing countries around the world, went bankrupt in 2020, it looked to sell off assets. One of those on the block: Its Pacific network, which connects 2.5 million people across six South Pacific nations including Tonga, Samoa and Fiji.
Other telcos weren't much interested, then it emerged that state-owned China Mobile was possibly keen. China Mobile denied any interest, but the spectre of Beijing taking control of a key regional infrastructure asset set alarm bells ringing.
Telstra Corp struck a deal, heavily underwritten by the Australian Government, to buy Digicel's assets in the Pacific for around $2.4 billion (US$1.7 billion), ensuring they remained out of Chinese hands.
This is just one of many examples of cases where China's expansion in the Pacific has focused the minds of traditional allies and how the region has quickly become a geopolitical battleground.
In the past decade, Beijing has aggressively sought to win influence in the region: Chinese President Xi Jinping has visited twice; it is funnelling huge amounts of money to build schools, hospitals and other infrastructure; and it has strategically picked off Taiwan's diplomatic partners, making them its own.
Our backyard has once more become an arena of strategic plays as New Zealand and its traditional partners vie with China's cheque-book diplomacy in an effort to remain the preferred allies.
"It's a particularly challenging time for strategic competition in the region," Defence Minister Peeni Henare said at the release of a strategic assessment in December that painted a picture of growing threats to New Zealand's national security.
Diplomatic battles of one-upmanship are playing out openly – and in private – across the region.
A Stuff investigation, with reporting from nations across the Pacific, has examined this growing power struggle. Over five parts, Pawns of the Pacific explains how our island neighbours are caught in a geopolitical stand-off between an increasingly aggressive China on one side and an increasingly alarmed US, and its allies and friends, on the other.
You are reading Part One of the series – an outline of the players and their agendas in the Pacific region.
"The increasing assertiveness and influence of China, particularly in this [Indo-Pacific] region, is what you know is the biggest strategic issue of this next decade," says Laura Clarke, the British high commissioner to New Zealand, citing the UK's integrated review that saw Britain tilt foreign policy not only towards Asia but also the South Pacific.
"We really need the right sort of relationship. But we also need to be clear-eyed about the challenges; what our interests are; where China's ambitions or actions run counter to our interests or our values."
Meet the players
The "Pacific" encompasses a politically and culturally diverse group of islands, from American territories like Guam and the Northern Mariana Islands, and the French territory of New Caledonia; to Micronesian countries with close ties to the US; and Melanesia, home to the likes of Fiji, and the Solomon Islands. And then there is Polynesia, where New Zealand has strong links. The Cook Islands, Tokelau and Niue are all part of the country's realm.
Together, the 14 sovereign nations and seven territories of the Pacific span more than 15 per cent of the world's surface and have a cumulative population of under 13 million people.
It is also part of the all-important "Indo-Pacific" region. The term itself is one used by the US and its friends to include India in the mix and counter the ever-growing China.
How did we get here?
The Pacific saw some of World War II's bloodiest battles, as Japanese and Allied troops died gaining control of runways and ports. It was the US ultimately gaining control of the Northern Mariana Islands that allowed for nuclear bombs to be dropped on Japan, which led to its defeat.
After the war, many of the islands remained part of allied countries' colonies. That relationship has not always been good and the legacy – both environmental and social – of policies such as nuclear testing remains. While many are now independent, others continue to have a fraught relationship. The independence movement in New Caledonia has been growing – a recent referendum result favoured remaining with France but was controversial due to a call to boycott the ballot by the indigenous Kanak leaders.
The U.S still considers Guam crucial to national security – the territory, closer to Asia than to the continental U.S, is home to a number of US military bases. US military analysts call Guam "the tip of the spear". It, along with other Micronesian islands, is known as the "second island chain" and is seen by defence strategists as providing a barrier to China's growing navy expanding into the South Pacific (and having easier access to New Zealand). Sovereignty continues to be an issue for Guam.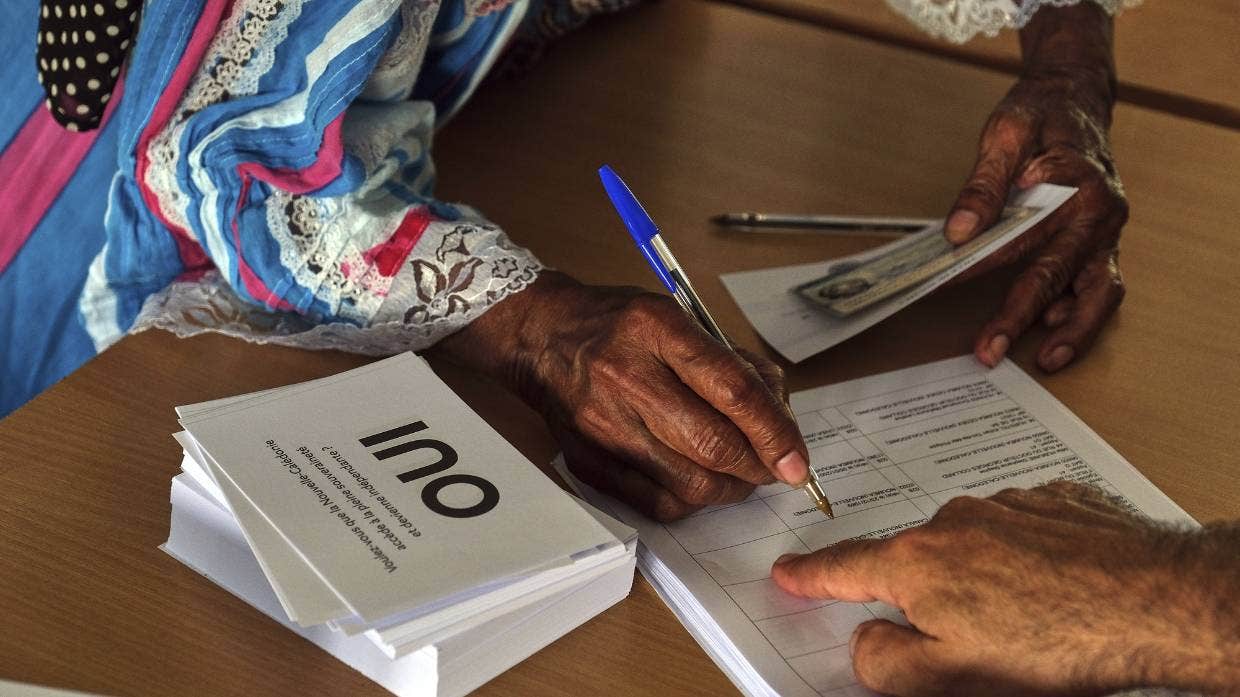 Enter, China
Although China has had diplomatic relations with Pacific countries since 1970s, only in the last decade has its presence grown exponentially.
Beijing has emerged as a major financier providing loans under its Belt and Road Initiative for infrastructure projects, such as roads, ports and schools. Regularly, these are built by Chinese companies using Chinese labour, boosting the country's presence.
Between 2006 and 2020, China provided aid of around US$3 billion to Pacific countries, according to the latest data available by Australian think tank the Lowy Institute. More than half was loans rather than grants. It has displaced Australia to become the largest export market for the Pacific.
Furthermore, the Solomon Islands and Kiribati in 2019 chose to recognise China, meaning they no longer consider Taiwan as a country – a blow to that island's diplomatic efforts.
The main island of Kiribati was facing daily power cuts last year because one of just three working generators that fed power to the main island was broken. The Kiribati Government asked New Zealand for help.
New Zealand responded by fixing one generator and giving Kiribati money for generators producing two megawatts of power. China did one better and donated 2.4 megawatts of power.
China has been a dialogue member of the Pacific Island Forum since 1990. In October last year, the first China-Pacific Islands Foreign Ministers meeting was held, with plans for regular meetings.
Wang Genhua, minister counsellor at the Chinese Embassy in Wellington, says his country has no geopolitical ambitions in the region "because it's so far away from China".
"If we cannot ensure our security across East Asia, how can we reach so long to Asia-Pacific to the Pacific islands?" he says.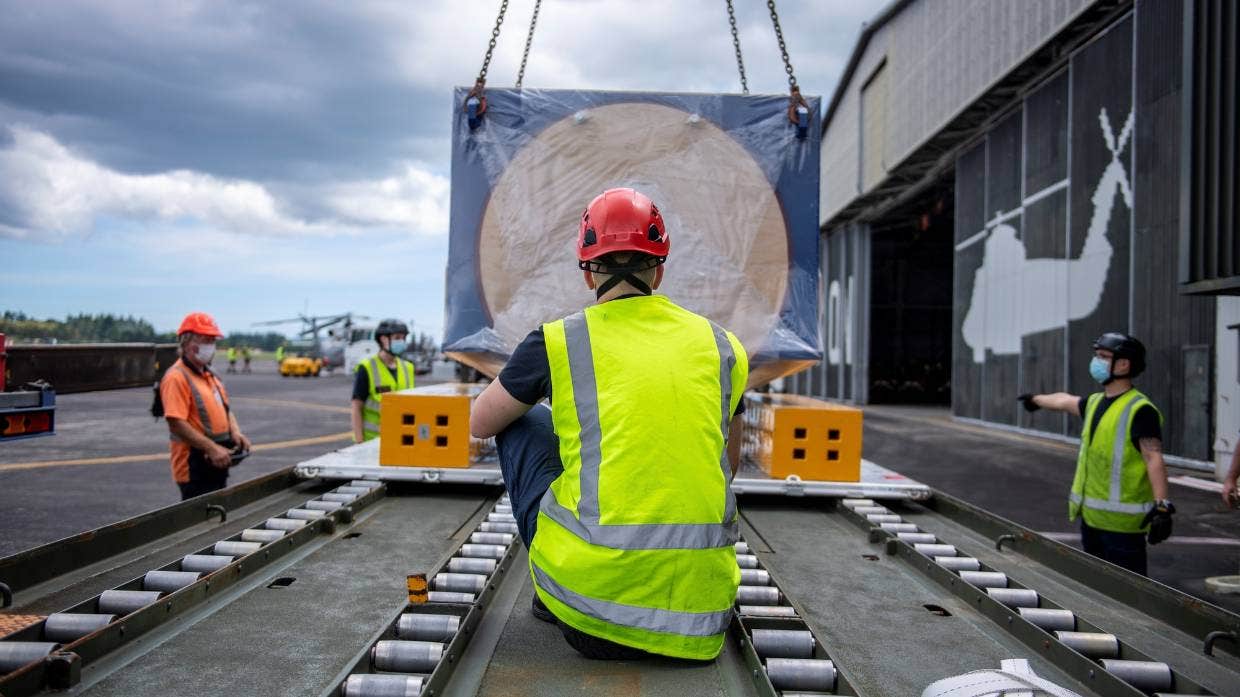 The response
In the past five years, the governments of traditional Pacific partners have launched a series of policies aimed at boosting engagement with the region. The US announced the Pacific Pledge, Britain the Pacific Uplift, Australia the Pacific Step Up, New Zealand the Pacific Reset (now Pacific Resilience) and Indonesia the Pacific Elevation. Both Japan and France also announced increased resources for the region.
"We've always been part of the Pacific, we are part of the Pacific," says Patricia Forsythe, the Australian High Commissioner in New Zealand.
"Our assessment was that we could do more – that we could be broader and deeper in our relationship.
"And in a strategic sense, more than anything, we want a peaceful Pacific. And we will do what we can to ensure that all the settings are right to maintain that peaceful existence," Forsythe adds.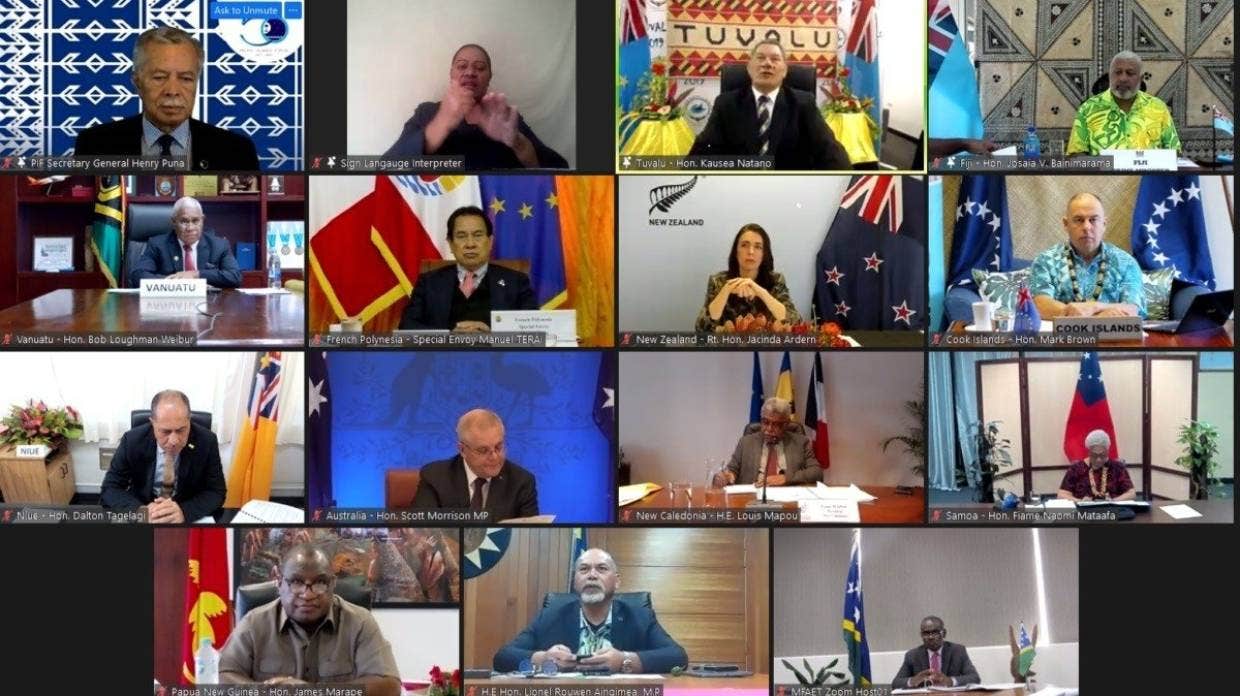 The UK, Japan and Australia have opened a total of 10 more embassies in the region since 2018. The Americans set up an American Chamber of Commerce in Papua New Guinea late in 2021 and recently announced they would open an embassy in the Solomon Islands. Naval and Coastguard ships are making port visits and doing joint exercises with the smaller countries in the region. Both aid and loans are increasing. And President Joe Biden addressed the Pacific Islands' Forum in 2021 – a first for a US President.
When the Tonga eruption occurred in January, the country was inundated with aid as military ships came from China, Australia and its partners. China claimed it was the first country to provide aid.
The approach of the U.S and its allies and partners since 2018 has been driven by three things, says Anna Powles, senior lecturer at the Centre for Defence and Security Studies at Massey University:
1. Concerns about China's growing influence in the region.
2. Fears that the Pacific's traditional partners are losing relevance.
3. The foreign policy choices of Pacific states.
It's not just money and military assets being used. There's also diplomatic face time.
In June, as Japanese Prime Minister Yoshihide Suga was near to finishing his term, he sat down in a meeting room in Tokyo and video-called his counterpart in the small island nation of Tuvalu to discuss, among other things, a free and open Indo-Pacific. Over the next three days, he made similar calls to 13 other Pacific leaders.
"We have been quite active for peace and security in the region," says Koichi Ito, Japan's ambassador to New Zealand. "We have been improving our relationship with the Pacific." The country currently holds a meeting with Pacific leaders every 18 months.
The UK has doubled its number of high commissions in the South Pacific, which included reopening embassies in Vanuatu and Tonga that had been previously closed.
"It's an opportunity to strengthen old and existing relationships, and including somewhere perhaps in the past, there's maybe been a bit of benign neglect," says Clarke. "New Zealand and Australia were asking us to be more engaged."
The U.S too is looking to be more involved.
"It's not only about our concern about China's increasing aggression or assertiveness in the region," says Kevin Covert, deputy chief of mission at the US Embassy in New Zealand. "It's really about this: We have recognised the reality and started to really invest in the reality that we are a Pacific nation."
He notes that while there may be concerns among Pacific countries about, for example, increased military in the region, projects like the U.S military building a hospital will help people to see that America is there to do good.
"That's how you can win hearts and minds," he says.
SOURCE: STUFF NZ/PACNEWS