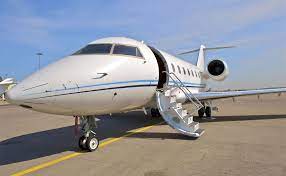 One of the Pacific's leading voices on the aviation industry says it would have been "nice" if Pacific airlines had been used for a COVID-19 aid delivery that cost the Australian government around $600,000 (US$429,000) in private charter fees.
The Australian government has come under scrutiny with a report in The Age claiming Canberra spent almost $600,000 hiring private luxury jets off Crown Melbourne to transport medical staff together with vaccines and other supplies to Tuvalu and Fiji in June and August.
Independent Senators Andrew Wilkie and Rex Patrick have criticised the spend, but the Department of Foreign Affairs and Trade claimed airstrip limitations and a lack of defence planes or commercial flights were the reasons behind the luxury jet spend.
Secretary General of the Association of South Pacific Airlines, George Faktaufon, said while struggling Pacific airlines are in need of business, he understands why the Australian government chose another option.
"I think there were some limitations and I can understand the steps the Australian government has taken," Faktaufon told Pacific Beat.
"Tuvalu for instance has a very limited runway — it cannot take any of the jets that we currently operate.
"Air Niugini has a Learjet and so does Cook Islands' Air Rarotonga, but then you'll be talking about requisition of those aircraft because the people they were carrying were Australians and the vaccines were based in Australia.
"So there's a lot of costs to relocate aircraft from the Pacific to Australia to start the journey."
Fiji reopened to international tourists in recent weeks but other Pacific island nations still have closed borders.
Faktaufon said he hoped the emergence of the Omicron variant didn't further stall their plans — especially as they were already facing financial difficulty.
"The rest of the Pacific islands are virtually still closed with a few … having announced they would open in January and probably March, but the rest are still waiting to see how Fiji fares with this opening," he said.
Samoa Airways cancelled a lease on a Boeing 737-800 aircraft in early December, with Prime Minister Fiame Naomi Mata'afa claiming the company was bankrupt and needed a full audit of its operations.
Faktaufon said the Samoa example was representative of the dilemma that Pacific island countries face in terms of air transport.
"Many of them cannot afford to have an airline and yet they cannot afford not to have one," he said.
"Past experience has proven that relying on others has not really worked to their benefit," he said.
SOURCE: ABC/PACNEWS