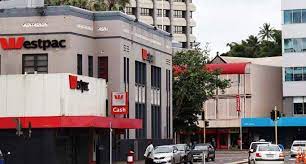 Westpac is reportedly still looking for a buyer for its Pacific banking business – but finding an interested party hasn't been easy, according to some market watchers.
Chinese lenders have reportedly expressed interest, but that could be problematic due to the tensions between Australia and China.
One possible solution could be a deal similar to the one made with Pacific's largest mobile phone carrier, Digicel, where the federal government jointly purchased Digicel's Pacific operations with Telstra for $2.2 billion (US$1.5 billion).
Telstra contributed just US$270 million in equity, while the government provided the balance, The Australian reported. The acquisition was seen as a political move to counter China's regional influence.
Westpac announced in September that an earlier effort to sell its Fiji bank and its 89.91 percent stake in PNG Bank had been scrapped after Papua New Guinea's regulator blocked the deal. The bank first announced that deal in December of last year, and announced a loss on sale of $121 million (US$85 million) for the first half of 2021. PNG's regulator said in September that the sale would have substantially reduced competition.
Westpac has been moving to offload non-core assets. Currently for sale are its wealth management operations – which have reportedly attracted interest from Colonial First State – and its superannuation business.
SOURCE: THE AUSTRALIAN/PACNEWS