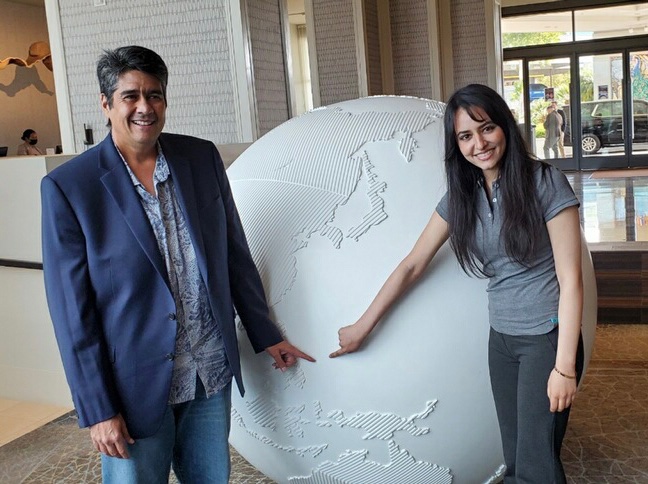 Palau President Surangel Whipps Jr has called for urgent action from international governments and leaders to address climate mitigation and adaptation as small nations such as Palau faces devastating impacts of global warming.
In his remarks during the Virtual Island Summit in early September said islands of the world "have been at the frontline of the intensifying impacts of Climate Change for decades now."
President Whipps is attending the United Nations General Assembly (UNGA) this week, which he said is an occasion for leaders of the vulnerable islands to "encourage cooperation and petition for an exigent call for action among international governments, leaders, communities, and industry stakeholders to address climate adaptation and mitigation."
"We urgently need greater ease and accessibility to climate financing to offset the irreversible and glaring threats posed by climate change."
The president said the same call for urgent action is needed at the major UN climate change summit, known as COP26, in November to be held at Glasgow, United Kingdom.
"Our environment and our people are go drowning. There is no denying that Palau's environment is one-of-a-kind. Nonetheless, at the center, our most valuable resource is our people, of which we only claim a global population of approximately 20,000. Despite this small number,
Palau has proven in the last couple of decades, that even the smallest things can have the biggest impacts," he said.
He said while small, Palau was able to protect itself to remain" COVID-safe,' through the help of partners such as the United States.
And the same assistance can be mobilised from foreign partners to address the impacts of climate change.
"Today, I urge the world to mobilise, once again, with the same vigor and sense of urgency, and take significant action against the climate crisis. As the IPCC Report indicated, the time is now to take action."
He said the impacts of climate change will be strongly tackled through cooperation and partnership among the global communities.
SOURCE: ISLAND TIMES/PACNEWS