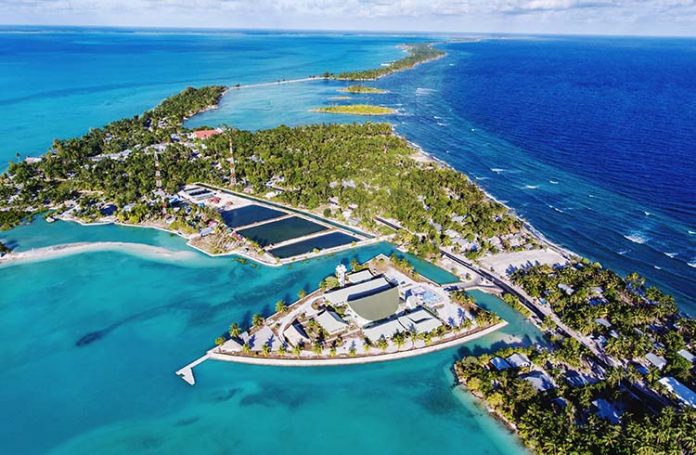 Kiribati will start opening its borders in January 2022.
The announcement was made by Kiribati President Taneti Maamau when addressing the nation on Radio Kiribati.
"Your government has decided that beginning next year, January 2022, Kiribati will open its borders resume travel,", President Maamau announced.
President Maamau urges the people of Kiribati who haven't received their Covid-19 jabs to start getting theirs and complete their doses before the opening of the country's borders.
"Unity and complying with restrictions and regulations is very important for the safety of us all. And I'm urging the old men and women organisations, church groups, youth groups, women organisations, Islands Councils, communities and fathers and mothers in every household to help encourage family members and friends to get vaccinated against this deadly disease.
"The earlier you get the jab and fully vaccinated, the safer you, your kids and grandchildren, your family and all the people of Kiribati will be."
The president said vaccination rollout continues for Kiribati nationals stranded in Fiji awaiting repatriation including students.
According to the Kiribati High Commission in Fiji all Kiribati seafarers in Fiji have been fully vaccinated on 26 August.
Of the 520 students there, 453 or 87 percent have received their first doze and 95 or 18 percent have been fully vaccinated.
Of I-Kiribati nationals awaiting repatriation, 77 or 79 percent have received their first jabs. Of that, only 18 or eight percent have been fully vaccinated.
The Kiribati Government is sad to learn that a lot of Kiribati nationals in Fiji have not taken their second jabs and urges parents in Kiribati to encourage their families living in Fiji to take their second jabs for their own safety.
Meanwhile, Air Kiribati said a Solomon Airlines aircraft has been hired to help with domestic flights in the Kiribati Group.
Air Kiribati acting CEO Kobebe Taitai told Radio Kiribati News Air Kiribati currently has one aircraft carrying out domestic flight services.
Kobebe said two of the airline's aircraft are still undergoing maintenance. One is having its engine replaced and the other is waiting for a C-check.
SOURCE: RADIO KIRIBATI/PACNEWS