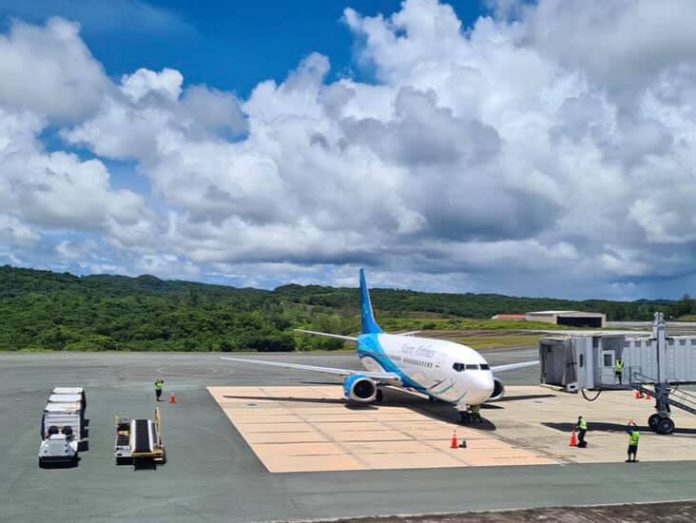 Micronesian countries look to Palau as leader of tourism bubble success, Nauru President Lionel Aingimea told reporters Thursday.
President Aingimea said transportation and people moving from one country to another is not the easiest task during the coronavirus pandemic.
"We not only have countries closing borders, but bigger countries like Australia having within their own states closing borders to the other states also."
He said Palau's travel bubbles could become a model for the other Micronesian nations to emulate for strategies in opening borders and bringing in visitors amid the COVID-19.
"The Republic of Palau has got a bubble with Taiwan. And I think they also have a bubble now with Guam. And we are learning from Palau how and how they've done their protocols regarding COVID. What happens when people do come to Palau? And what are the processes that they have to go through?"
A tourism-reliant nation, Palau has reopened its borders to Taiwan and Guam following its aggressive vaccination program and strict protocols implemented on incoming travelers.
Aingimea said Nauru, Kiribati, Federated States of Micronesia, and the Republic of the Marshall Islands can learn from Palau how to open up their borders.
Palau is taking the lead in the Micronesian countries and how they do things with tourism and with opening up these bubbles, we also would like to see how they've done things and for them to be able to teach us and to give us some lessons in how we can open…, " he said.
President Aingimea was speaking to reporters after the virtual 20th Micronesian Presidents' Summit (MPS, where the issue of transportation in the COVID -19 world was discussed.
Aingimea said it got the taste of the travel bubble when a mercy flight from Nauru to take people to Taiwan was allowed to land in Palau last week.
"And Polo opened its doors to allow that flight to land in Palau, either, because the Nauruans are all had been vaccinated, and coming from a COVID free country. And therefore, there was a quite nice of Palau and we commended the Palauan president for what he did."
Palau has resumed the travel bubble with Taiwan in August with eased protocols and vaccination upon arrival.
The nation has also opened its border to a weekly flight from Guam. Travelers via Guam are required to be fully vaccinated and will have to show a negative COVID-19 test when entering the country.
ISLAND TIMES/PACNEWS