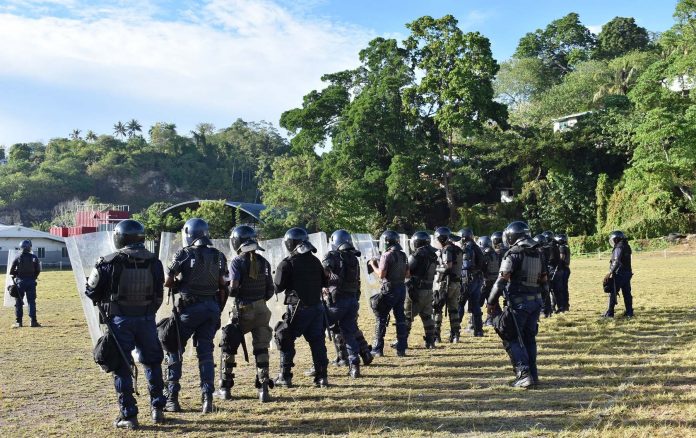 Public assembly or procession of any form will not be allowed under the current state of emergency unless authorised by the Prime Minister, says Solomon Islands Attorney General John Muria junior.
Parts of Honiara, the Western Border, and Malaita Outer Islands are currently declared as emergency zones.
"In any emergency zone, public assembly or procession is prohibited, unless there's any order made by the Prime Minister. The keyword here is Emergency Zone, where we currently have three emergency zones.
Last week Prime Minister Manasseh Sogavare made the same call for people to work together and ensure the country is safe and secure.
"I wish to remind all people that public assembly and the public procession is not allowed during this state of public emergency. I Would like to call on all good people of the Solomon Islands, not to take laws into their own hands! Let's respect our laws and do things lawfully as provided for under our laws.
The Solomon Islands is our country; Honiara is our city. Let's work together for a safe, and secure future for ourselves, our children, and their children."
The Office of the Police Commissioner is yet to receive a copy of the petition from those planning to stage a peaceful protest to the Prime Minister's Office earlier this week.
Police Commissioner Mostyn Mangau said police respect individual rights to protest but must be done according to the laws.
The Police Commissioner calls on the public to continue with their normal business as the police is currently monitoring the situation.
Section 14 (1) of the Emergency Powers (COVID-19) (No. 2) Regulations 2021 provides, a person must not participate in a public assembly or public procession in an emergency zone unless the Prime Minister, by Order, authorises the public assembly or public procession.
The Order authorising the public assembly or public procession may specify the maximum number of individuals that may participate, the area where the public assembly or public procession may be held, or the procedures and measures necessary in the public interest to regulate the public assembly or public procession.
Penalties for breaching the provisions under section 14 is SBD$10,000 (US$1,243) fine or five years' imprisonment or both.
SOURCE: SIBC/PACNEWS