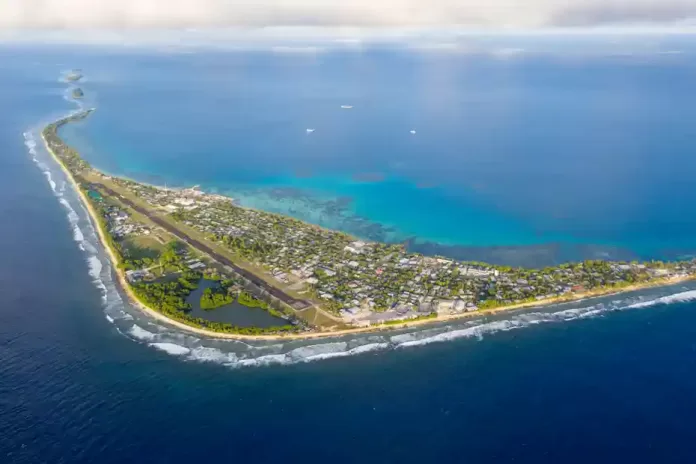 Fiji warns of "possible loss of entire countries within century" if global warming continues.
The sixth report of the Intergovernmental Panel on Climate Change (IPCC), released on Monday, is "very alarming," said Fiji's Ambassador to the UN, Satyendra Prasad.
"It is discovered that [el calentamiento global] It exceeds everything we thought the estimates were. […] It presents some of the catastrophic scenarios, which we have been thinking about in the Pacific, of rising sea levels, loss of lowlands and possible loss of entire countries within the century," the diplomat warned.
For his part, the country's prime minister, Frank Bainimarama said on his Twitter account that the report "places the Pacific island nations at 0.4 degrees Celsius of an existential catastrophe."
"We need: a dramatic cut in emissions by 2030. Zero emissions by 2050. No excuses," he added.
"We are on the brink of a climate catastrophe," said Bainimarama.
The Secretary General of the Pacific Islands Forum, Henry Puna, highlighted that, according to the IPCC forecast, the ocean level will increase due to global warming by 2 meters by 2100 and by 5 meters by 2150.
"The report also found that extreme sea level events that previously occurred once every 100 years could occur every year by the end of this century. […] this will result in the loss of millions of lives, homes and livelihoods throughout the Pacific and the world," he said.
"We are on the brink of a climate catastrophe, with a narrow margin to act. Governments, big companies, the world's major emitters can no longer ignore the voices of those already suffering from this unfolding existential crisis. They can no longer choose rhetoric on the stock," said Puna.
In turn, Diann Black-Layne, climate representative of the Alliance of Small Island States (AOSIS), which unites 39 nations, including Cuba and the Dominican Republic, publish his Twitter account a statement where he said: "We have to turn this around."
"If we keep warming at 1.5 ° C we face half a meter rise in sea level. But if we prevent warming from reaching 2 ° C, we can avoid a 3 metre rise in sea level in the long term.", he indicated.
SOURCE: MARKET RESEARCH TELECAST/PACNEWS