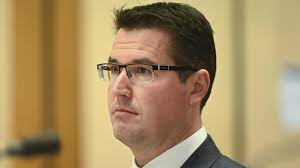 Australia's Minister for the Pacific Zed Seselja said that losing Micronesia nations will weaken the Pacific Islands Forum (PIF), as the Australian government continues to engage with the leaders to keep the region united.
Speaking virtually to the Pacific journalists Monday, he said that it is the position of Australia that Micronesia stays in the Forum.
The Australian government's position is that we would like to work through a process where there is not a withdrawal from the PIF by Micronesian states.
"We understand that intent to leave has been given by governments. We respect their sovereign decision making, but we do believe that it would be preferable if the PIF were to keep our Micronesian states within it."
He said that talks with diplomatic colleagues from around the world, including from Europe and other places have highlighted the importance of the forum members in the United Nations and other multilateral fora.
"We think that's better for Micronesia, we think that is better for PIF… I think that losing Micronesian states would weaken the PIF, but I think it also it would weaken the voice of those Micronesian states,"
Minister Seselja said dialogue continues among the forum leaders and he supports the call for reforms in the forum.
He said that Prime Minister of Papua New Guinea (PNG) James Marape is playing an important role in the dialogue with the Micronesia leaders.
Palau, Federated States of Micronesia (FSM) Republic of the Marshall Islands (RMI), Nauru, and Kiribati are exiting from the regional body driven by the loss of their candidate, diplomat Gerald Zackios from the forum's Secretary-General position. Four out of the five Micronesian nations have submitted their letter of denunciation which will take effect in 2022.
Minister Seselja said Australia's bilateral relationship with the five nations remains strong, despite the fracture within the Forum.
"Australia's bilateral relations with those Micronesian nations remained very, very strong.
And you know, we are, I think the only country who has a presence in all of those states, have a diplomatic presence in all of those states, across the region, and I think we are one of the only ones that have a presence in all of the Micronesian states," he added.
SOURCE: ISLAND TIMES/PACNEWS