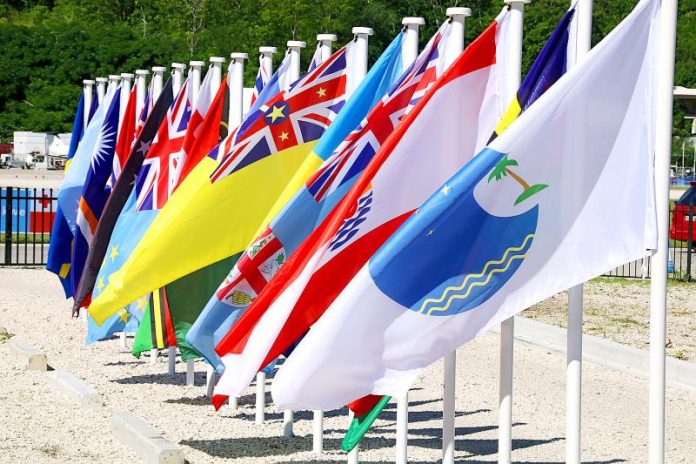 Geopolitical games in the Pacific between major superpowers will not distract island Governments from their main political priorities, the newly-appointed Pacific Islands Forum Secretary-General Henry Puna says.
The former Cook Islands Prime Minister spoke to regional media in his first Meet the Press Talanoa Session last Wednesday, at which the Secretary-General said the Pacific was open for business with partners who are willing to work with island nations.
He was asked about China's influence in the region and where that sits with Australia and the U.S. as well as whether the Asian economic giant was looking for geostrategic advantage, especially for its military in the region.
Puna said the forum is conscious of the current geopolitical games in the region.
"But that's not a distraction for us, we don't allow it to distract us from the priorities that we have and so there is no frustration with what's happening," he said.
"But Australia is very much a part of the Forum, of course, and will always be a development partner of substance to the Pacific Forum."
And while there are moves by China and the U.S to engage in the region, Puna said the region is always open for potential business partners and opportunities.
"And that should be our priority and is our priority always," he said.
China's assistance to Samoa includes the Chinese government's COVID-19 aid to Samoa and other Pacific Island countries, consisting of over one million face masks, 100,000 protective shields and 23,000 protective face shields and goggles.
Earlier this year, the Chinese Embassy in Apia had labeled comments about possible military motives being behind a proposal to build the Vaiusu Wharf project as groundless.
Projects in Samoa that are funded by China such as the Apia Port Safety project, the new Chinese Embassy premises, and the Police academy have commenced since the arrival of technical experts in April.
The projects were initially set back by border closures due to the impacts of the COVID-19 global pandemic.
Other Chinese-funded projects facing delays due to the pandemic include school projects for the St. Therese, Apia and Lepea and projects such as the China-Samoa Friendship Park and the Samoa Arts and Culture Centre.
SOURCE: SAMOA OBSERVER/PACNEWS