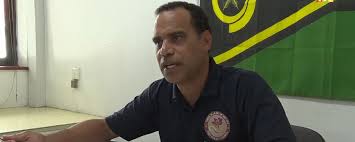 It was the first time for the government to boycott itself from parliament Tuesday morning, said Vanuatu Leader of Opposition, Ralph Regenvanu.
"We have never seen this kind of behavior in the parliament of Vanuatu before," said Regenvanu who is serving his fourth term in Parliament.
"It was a bizarre and irresponsible behavior since there's business to attend to.
"We have a Supplementary Appropriation Bill before parliament. It's urgent it get passed so the money can be legally spent.
"The government choose to walk out and not to continue with the debate of that bill."
"They (the government side) tried to put through the no-confidence motion to get rid of the Speaker but the Speaker said it was not consistent with the Standing Orders, which requires a seven days notice.
"The motion was clearly not mature as it was lodged just last Friday but it seems the government was forcing it to go."
As normal procedure of a parliament sitting, Speaker Gracia Shadrack took the chair and called parliament to order.
After an opening prayer, he requested the Member for Santo Rural, Alfred Maoh, to table a document on a current matter of concern to parliament, relating to section 24 of the Standing Orders.
Leader of Government Business, Anatole Hymak, made a point of order relating to section 21 of the Standing Orders on business having precedence, saying the no-confidence motion against the speaker should take precedence as it is mature.
Section 21 of the Standing Orders states that: "The following matters take precedence on any sitting day and must be listed for debate immediately following the reading of the agenda by the Speaker: (a) No confidence in the Prime Minister; (b) No confidence in the Speaker; Dissent from a ruling of the Speaker; (d) Condolence or congratulatory."
Hymak said the motion to remove the Speaker was an ordinary written motion which comes under Section 43 of the Standing Orders.
Member of Tanna Constituency, Jotham Napat, made a point of order bringing attention to section 44 of the Standing Orders which states that: "A Member who wishes to move a motion of no confidence must give written notice by delivering to the Clerk a copy of the motion in French and English signed by the Member and by one other Member acting as seconder, not less than seven days before the day on which the Member intends to move the motion."
Speaker Gracia Shadrack ruled under section 59 of the Standing Orders that the motion against him was not mature and will be listed for Tuesday next week, including the other no-Confidence motion against the Prime Minister.
All government MPs walked out from parliament after the speaker said there's government business to be transacted.
Public Relations Officer (PRO) of the Prime Minister's Office, Fred Vurobaravu, said the government walked out from parliament because it disagrees with the Speaker's ruling to have the motion against him moved to next Tuesday…..PACNEWS
SOURCE: VANUATU DAILY POST/PACNEWS