As meetings to oversee deep-sea mining on the high seas draw to a close, it remains unclear whether regulators will allow it to commence in the near future.
At the 07-31 March meetings in Kingston, Jamaica, of the International Seabed Authority (ISA), the UN-associated body responsible for regulating deep-sea mining in international waters, delegates were divided on this key issue. Some member states, such as Nauru, China, and the Cook Islands, supported pushing forward with mining, while others expressed doubt.
For instance, during the meetings, both Vanuatu and the Dominican Republic officially announced their support of a "precautionary pause" until more scientific information is available about the impacts of deep-sea mining. Several other countries have also previously called for a pause, moratorium or even a ban, including Chile, Costa Rica, Ecuador, Fiji, France, Germany, Micronesia, New Zealand, Palau, Panama, Samoa and Spain.
However, observers of the recent ISA meetings said there was no clear view whether the ISA will permit mining to begin and that delegates didn't have sufficient time to discuss these concerns at the meetings.
Germany, Costa Rica and other nations have also accused ISA secretary-general Michael Lodge of diverting efforts of some ISA council members to slow down the mining approval process, according to the New York Times. Lodge's position requires him to be a neutral facilitator, but some diplomats have said Lodge has abandoned neutrality.
Attendees said the recent ISA meetings were also riddled with transparency issues, as organisers often barred observers and media from attending crucial discussions.
The possible start of deep-sea mining in international waters hinges on a contentious provision embedded in the UN Convention on the Law of the Sea (UNCLOS) that the Pacific island nation of Nauru triggered in July 2021. The provision — known as the "two-year rule" — essentially obligates the ISA to allow mining to proceed within two years (in other words, by July 2023), whether or not decision-makers have agreed upon a final set of mining regulations. There is currently a draft of these regulations, but a final version is needed to specify the rules and procedures for prospecting, exploring and exploiting marine minerals from the seabed. However, experts fiercely debate the authority of this two-year rule that necessitates a quick adoption of regulations.
Nauru sponsors Nauru Ocean Resources Inc. (NORI), a subsidiary of Canadian firm, The Metals Company (TMC). NORI has expressed its intent to apply for an exploitation license later this year and begin extracting polymetallic nodules — mineral concretions of nickel, cobalt, copper, manganese and rare-earth elements — from the seafloor in the Pacific Ocean in 2024. In September 2022, NORI performed a mining test in the Pacific in anticipation of starting full-scale operations two years later.
Duncan Currie, a legal adviser to the Deep Sea Conservation Coalition, a group of NGOs that opposes deep-sea mining, attended the recent ISA meetings as an observer. He told Mongabay he believes it will be impossible for members of the ISA to agree upon and finalise regulations by July 2023, which is the deadline set by Nauru and the month the next ISA meeting will take place. He said it remains unclear what will happen when NORI applies for an exploitation license, especially since discussions of this matter mainly took place in closed, informal sessions that observers and the media were not allowed to attend. He added that the issue was only discussed in one open session that lasted about half a day.
"Things are moving, but as always on these international fora, they're not moving as fast as we would like them to move or they need to move," Currie said. "We don't want to end up in July in the same place as we are now."
Mining advocates say it is necessary to mine the deep sea to rapidly procure minerals for renewable energy technologies like electric car batteries. They also argue that mining the deep ocean would be less destructive and safer than mining on land.
"Expected metal shortages will derail the energy transition," Gerard Barron, TMC's chairman and CEO, told Mongabay in an email last year. "We owe it to the planet and people living on it, to stay calm, consider all potential sources of metal supply and compare the lifecycle impacts of our options on a project-by-project basis. Indeed, as the world's largest source of battery metals, it would be unethical not to fully explore nodules as a solution."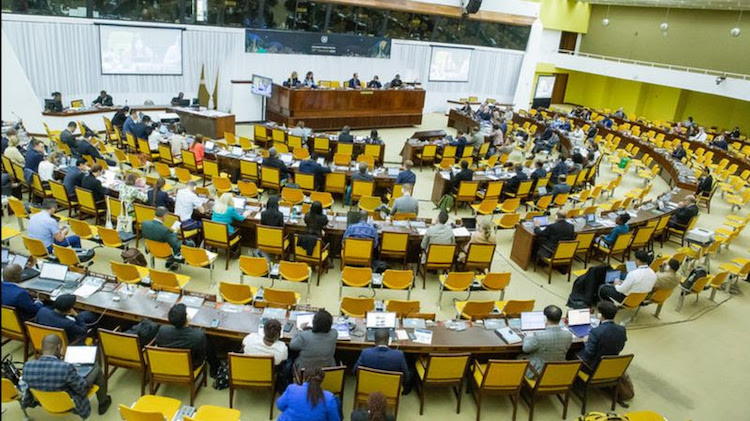 Prime Minister Jonas Gahr Støre of Norway also recently stated that it is necessary to mine the deep sea to extract minerals to support the development of electric cars, wind turbines and solar panels. He also said that if deep-sea mining is done correctly, it will not harm marine biodiversity. Norway is not only interested in mining activities in international waters, but also mining within its own territorial waters.
But critics say there isn't enough science to adequately assess the impacts of any proposed deep-sea mining operation on minimally studied deep-sea environments — and what is known suggests that such operations would cause "irreversible" damage.
Beth Orcutt, a deep-sea scientist who attended the ISA meetings as part of the Deep-Sea Stewardship Initiative, an international network of more than 2,000 deep-sea experts, said that while some progress has been made in understanding deep-sea environments, more work needs to be done to fill knowledge gaps. But she said this work must be achieved over decades, not within months.
"We can generate a lot of information about baseline conditions [but] because of the nature of the deep sea and how slowly communities grow, understanding those temporal impacts will still be challenging," Orcutt told Mongabay.
"Another really important thing that I worry about is that scientists have never observed a deep-sea coral spawn, so we have no idea how they reproduce, [we lack] visual evidence of how this happens, how far their progeny travel and where they resettle," she added, "so coming up with strategies to understand if 'impact reference zones' and 'preservation reference zones' are properly set is really hard to determine when you don't have that fundamental understanding of how these species grow and reproduce and are connected across deep-sea scales." The reference zones Orcutt mentioned are areas that will either be directly impacted by mining or will be outside of impact zones, which will be used to monitor if observed changes within an impact area are indeed caused by mining.
Jonathan Mesulam, a member of the Alliance of Solwara Warriors, a group of Pacific communities opposing deep-sea mining, attended the recent meetings as part of a delegation from the NGO Greenpeace. He told Mongabay he was concerned about the lack of research and understanding of deep-sea mining's impacts and said he believes the mining could cause more significant impacts than currently anticipated, and that Indigenous and coastal communities would be widely affected. For instance, he said deep-sea mining on the high seas could disrupt fisheries that island communities depend upon.
Mesulam lives in New Ireland, Papua New Guinea (PNG), the site of a failed mining operation led by Canadian mining company Nautilus Minerals Inc. that damaged the marine environment and left the PNG government with millions of dollars in debt, even though the company assured the community that the project would be safe.
"Climate change is already having a huge impact on daily lives now… but once the sea is destroyed?" Mesulam told Mongabay. "Where will the people on the island be able to get food, because the ocean plays a critical role in supporting us at this time. It will be a double trouble for island communities who are severely affected by climate change, said Mesulam.
SOURCE: MONGABAY/PACNEWS