Fiji's Cabinet has approved the tabling of a Bill to repeal the Media Industry Development Act 2010 in Parliament, says Prime Minister Sitiveni Rabuka.
The Bill will repeal the Media Industry Development Act 2010 as a whole.
The decision is pursuant to the People's Coalition Government's commitment to the growth and development of a strong and independent news media in the country.
It has been said that "Media Freedom and Freedom of Expression is the oxygen of democracy"
These fundamental freedoms are integral to enable the people to hold their Government accountable.
"I am proud to stand here today to make this announcement, which was key to our electoral platform, and a demand that I heard echoed in all parts of the country that I visited," said PM Rabuka.
Reacting to the government's announcement, Fijian Media Association(FMA), General Secretary, Stanley Simpson said he was happy about the government decision.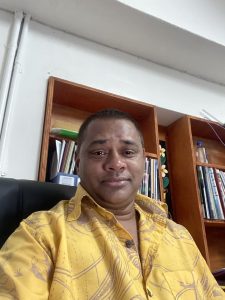 "Emotional. Tears and Joy after hearing the MIDA Act 2010 will be repealed!.
"This means alot to all of us who are passionate about our media industry and value our media freedom. 12 years – we had this hammer hanging over our heads, so nice to see the hammer being removed!," Simpson said in a Facebook post.
The oppressive media law, imposed by decree in 2010 by the former ruling FijiFirst Government, mandates prison sentences of up to two years for content judged to be against the public or national interest.
Rabuka coalition government formed after elections in December ended the 16-year rule of former military chief Frank Bainimarama, who came to power in a 2006 coup.
Rabuka promised his government will replace the draconian media law  – with legislation that reflects democratic values.
SOURCE: PACNEWS/ FIJI GOVT