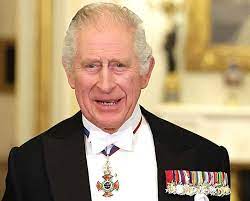 As head of the Commonwealth, His Majesty King Charles III has been confirmed to attend the 26th Commonwealth Heads of Government Meeting (CHOGM) to be hosted by Samoa in 2024.
This is the first meeting under the leadership of the new Head of the Commonwealth family.
CHOGM consists of 56 member countries from across Africa, Asia, Carribean and the Pacific and this will be the first time the high level meeting will be hosted by a Small Island state in the Pacific.
The Prime Minister, Fiame Naomi Mataafa said Cabinet approved last week the progress report of the national preparations to host the meting.
A senior delegation from the Commonwealth Secretariat visited Samoa in November last year, to look at potential venues for the meeting, the airport, and to commence discussion with the relevant government Ministries on the preparations, and on the formulation of a theme for the meeting.
"The outcomes of the visit were positive, signaling a good start to our preliminary preparations,"said Fiame.
A National Task Force will be set up to lead and coordinate all preparations for CHOGM 2024.
"The Task Force will consider our preparations and readiness to ensure security of the leaders and their delegations while in Samoa, venues, accommodations, transportation and other infrastructure, protocol services, events programme and managing official ceremonies, health, finance and emergency response coordination."
Guidelines for meeting our host country obligations are in the Commonwealth Blue book. A special Unit will be established in the Ministry of Foreign Affairs and Trade to support the work of the National Task Force.
"The community –wide demonstration of our cultural experiences premised on unity and traditional hospitality will ensure a uniquely successful hosting of the 26th Commonwealth Heads of Government Meeting in Apia next year," said the Prime Minister.
SOURCE: TALAMUA ONLINE/PACNEWS