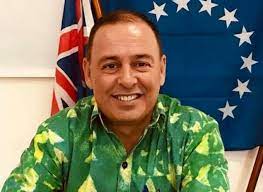 The Queen's Representative in the Cook Islands has confirmed Mark Brown as the Prime Minister.
In a statement issued from Mark Brown's office Sir Tom Marsters said he was "satisfied" that Mark Brown had the majority of the MPs elected to Parliament.
Following the final count of the Cook Islands general elections, the Cook Islands Party (CIP) gained 12 seats including the Ngatangiia seat which was initially tied between CIP's candidate Sonny Williams and Cook Islands United Party's Margaret Matenga.
Mark Brown thanked the community for a fair and peaceful election process.
"The people of the Cook Islands have spoken, and I will now go through the process of confirming a government," he said.
SOURCE: RNZ PACIFIC/PACNEWS