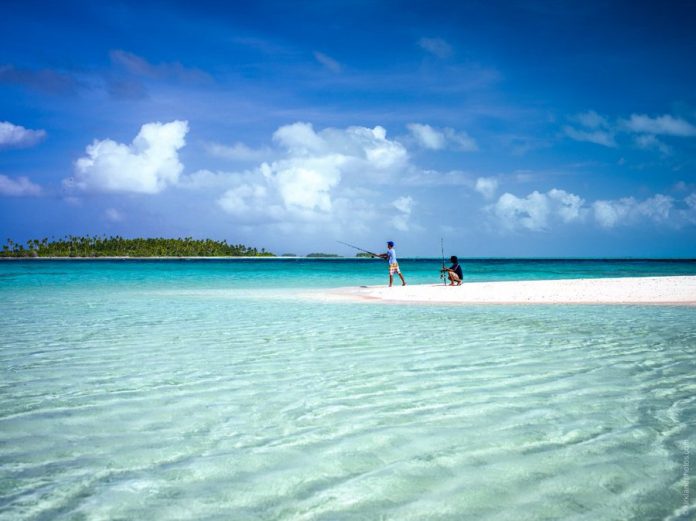 The Kiribati border reopening on Monday 01 August 2022 is expected to revive the nation's tourism sector since its international border closure in March 2020, due to the global outbreak of COVID-19.
Tourism Authority of Kiribati (TAK) Deputy CEO, Reeti Onorio says "Kiribati's international border closure of two years and four months has had devastating impact of tourism operators across the destination but there is optimism for a sustainable return to normalcy as we begin welcoming visitors from August 2022'.
Local tourism operator and owner of Terau Beach Bungalows Abaiang, Tiinai Kaboua shares the same sentiments and says that she is very excited that Kiribati borders are finally open. She added, "I cannot wait to meet our guest and share our culture with them. I'm just excited that business will be back to normal."
Mary's Motel Supervisor Teretia Teitiaki said "the past few years has been a struggle as we could not operate as per normal, but we are happy and excited that Kiribati borders are finally open, as we are now able to have our staff work full time. Now, we are fully booked with visitors coming to Kiribati for work".
Flights to Kiribati will begin with a weekly Fiji Airways service from Nadi to Tarawa whilst regional carrier Solomon Airlines will operate a fortnightly service from Brisbane (via Honiara) in August and September which will be amended to a weekly service from 01 October 2022. Nadi and Honiara will serve as connecting hubs from key source markets of Australia, New Zealand, North America and Asia Direct weekly flights from Honolulu and Nadi to Kiribati's second international port, Kiritimati is expected to begin later in the year.
To ease travel to Kiribati, the Government of Kiribati has removed its pre-departure COVID-19 test and quarantine requirement upon arrival. However, travellers must be fully vaccinated and will be required to undertake a COVID-19 clinic test within three days of arrival.
SOURCE:TAK/PACNEWS