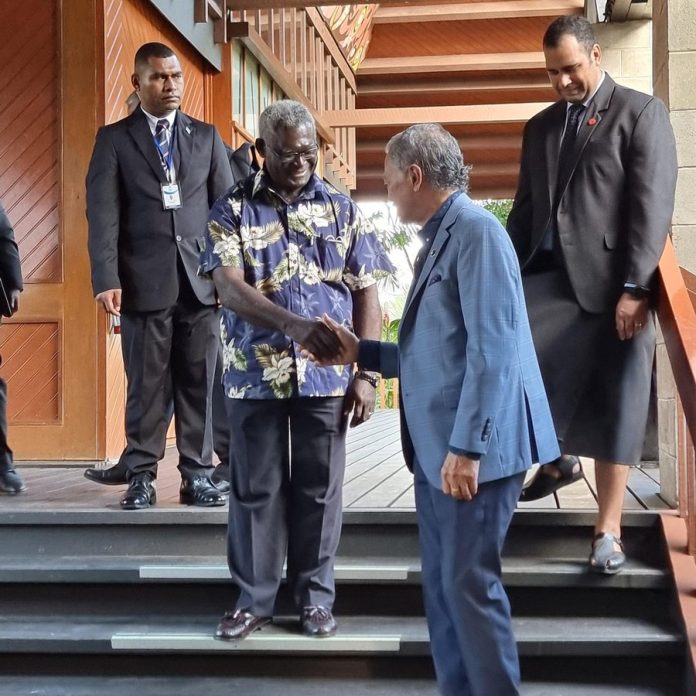 By Pita Ligaiula
Solomon Islands has made its intention known to the Pacific Islands Forum Foreign Ministers Meeting (FMMM) that it wants to host the next Forum Leaders Meeting in 2023.
This was part of the Forum Foreign Ministers communique released Friday.
Vanuatu is next in line in the rotation to host the Forum Leaders Meeting but the communique noted Solomon Islands' intention to host the next Pacific Islands Forum Leaders Meeting (PIFLM), in consultation with the PIF Members of the Melanesian subregion, subject to the outcomes of the 51st PIFLM regarding the Suva Agreement.
The Melanesian Spearhead Group Leaders meeting will be held this week on the sidelines of the Forum Leaders meeting.
A final decision on the next host country will be taken by the Forum leaders at the end of the week.
Solomon Islands is expected to hold its election next year, however Prime Minister Manasseh Sogavare during his independence day speech reiterated his government's intention to defer the country's general elections until after the Pacific Games in 2023.
The move has been met with widespread public criticism and the opposition has said implementing it would be denying Solomon Islanders their democratic rights.
The region has become front and centre of tensions this year after China signed a security agreement with the Solomon Islands in April.
New Zealand, Australia and the U.S have denounced any increased Chinese military presence in the Pacific.
Beijing has maintained it was not establishing a military base in the Solomons' capital Honiara, but that its goal is to strengthen security cooperation with the Pacific nations.
SOURCE: PACNEWS