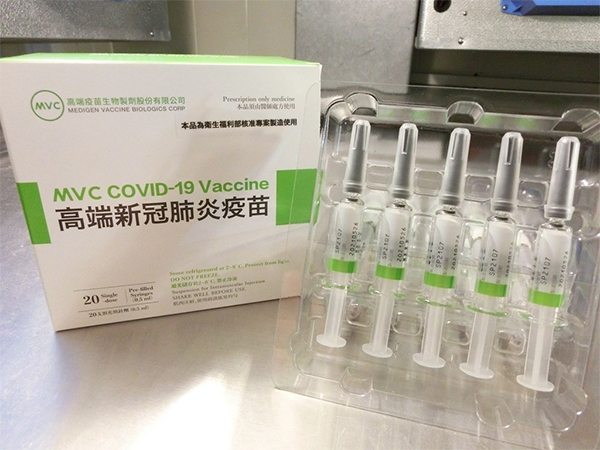 Palau now accepts travelers who have been vaccinated with Taiwan-made COVID-19 vaccine Medigen in addition to those already approved by US FDA and WHO.
The Taiwan homegrown vaccine was given an emergency use authorization by Taiwan regulators in mid-July and rolled out on August 23rd.
Palau's Ministry of Health and Human Service Directive 32-21 states for travelers, "Vaccine received must be approved or authorised for emergency use by either the U.S Food and Drug Administration (FDA) or the World Health Organisation (WHO). Palau also accepts the Medigen vaccine authorised by the Republic of China-Taiwan's health authorities." The Directive authorises isolation, quarantine, and restricted entry measures to prevent and mitigate Coronavirus Disease 2019 (COVID-19) on transit entry protocols.
Travelers coming from Taiwan or other destinations that have taken the Taiwan- made vaccine Medigen, may enter Palau and follow protocols for vaccinated travelers. This means that they take a test upon arrival, follow restriction of movement protocols and take Day 5 test.
President Surangel Whipps Jr. reported this acceptance of Medigen last night during the Republic of China-Taiwan's 110th Independence Day Anniversary held at Palasia Hotel.
The event was also the last official event conducted by Taiwan Ambassador to Palau, Ambassador Wallace Chow who will be leaving next week back to Taiwan where he will take up a new post of Director-General of the Department of East Asian and Pacific Affairs, a department that also oversees foreign missions including Republic of China-Taiwan Embassy in Palau.
Taiwan's first homegrown COVID-19 vaccine by Medigen Vaccine Biologics Corp, Medigen uses the traditional method of recreating part of the spike protein of the virus to stimulate the immune system. The vaccine is approved for people aged 20 years and older.
Medigen, a two-dose vaccine was approved for emergency use before it went to Phase III clinical trials. The vaccine received criticism including from a former mayor of Taipei City and a former health minister but was approved by regulators for emergency authorisation.
Taiwan's President Tsai Ing-wen was one of the firsts to receive the dose which was televised in Taiwan. Over 700,000 doses have been administered since it became public on 23 August.
SOURCE: ISLAND TIMES/PACNEWS